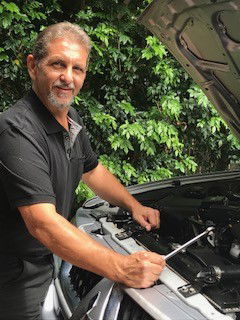 Service Your Vehicle With all Your Mechanical Needs at Your Home or Workplace
Today's
auto mechanical systems are getting more and more complex. This calls for professional care whenever you need to service or repair your vehicle. Here's where MJA Mobile Mechanical Services comes in.
Who We Are
We are MJA Mobile Mechanical Services and we pride ourselves on delivering top-notch mobile vehicle servicing and mechanical repairs for our customers.
With our professional mobile mechanical service and repairs, we are focused on providing our customers optimum satisfaction with a guarantee on all parts and workmanship.
At MJA Mobile Mechanical Services, we've created a reputable mobile vehicle servicing and repairs business through 30 years of experience in the vehicle service industry. We are fully licensed and certified with our base located at Manly West in Brisbane's Bayside. We service and repair all makes and models in the entire Brisbane metropolitan area.
Why Choose MJA Mobile Mechanical Services?
At MJA Mobile Mechanical Services, we focus on providing the highest level of convenience, friendly service, advice, professionalism and pricing that is not only competitive, but also gives control to our clients.
We achieve this by:
Using only quality parts and lubricants that will ensure that your vehicle is well maintained
Taking the time to listen to your needs and coming up with a solution that will meet your needs
Helping you to fully understand the needs of your vehicle and guiding you to make informed choices
Putting you in control of your repair costs
Enabling you to see what is being done to your car
Keeping our prices affordable and competitive
Ready To Get The Best Out Of Your Vehicle?
Email as at
mjaassist@hotmail.com
or call 0497 496 656 to discuss your specific needs.